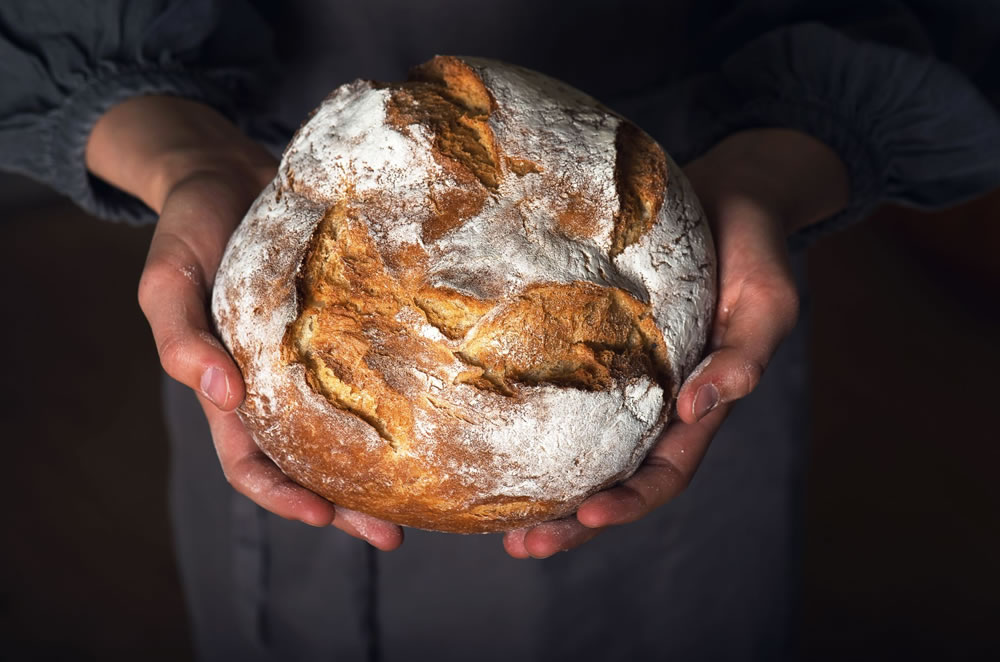 Ready...Steady...Bake
Dear Friends
Ready… steady… bake! The Great British Bake Off is back on the telly.
It is not so bad now, but earlier in the year it wasn't easy to get hold of flour and yeast. In the early days of lockdown, all of a sudden everyone turned to baking. I did too – and I still bake a loaf of bread every other day. I wonder why?
I guess baking is just a bit magical. Generation after generation has found great satisfaction in mixing honest ingredients, kneading them to a smooth dough, which when allowed to rest, miraculously grows, and when baked in the oven fills the whole house with the most mouth-watering smell. Surely there aren't many things in life more comforting than tasting that first still-warm slice of freshly baked bread? It makes you forget your worries.
Jesus once told a story about a woman who mixed a tiny amount of yeast into a huge batch of dough. She waited and waited until the whole batch was ready for the oven. Small actions, performed in faith and with patience, can lead to great results.
Our flour and yeast may run out, but the life-giving energy of God is never in short supply, or out of date. What is more, he provides everything we need for free: 'love, joy, peace, patience, kindness, goodness, faithfulness, gentleness, self-control.' (Galatians 5:2-23)
The ingredients are there, but it's up to us to mix, knead, wait, shape and bake, day after day, week after week, year after year. There will be ups and downs. Not every attempt at a good life will result in a showstopper.
But when the smell of God's presence starts to fill your days, you know you've found the right recipe for life.
Love and prayers