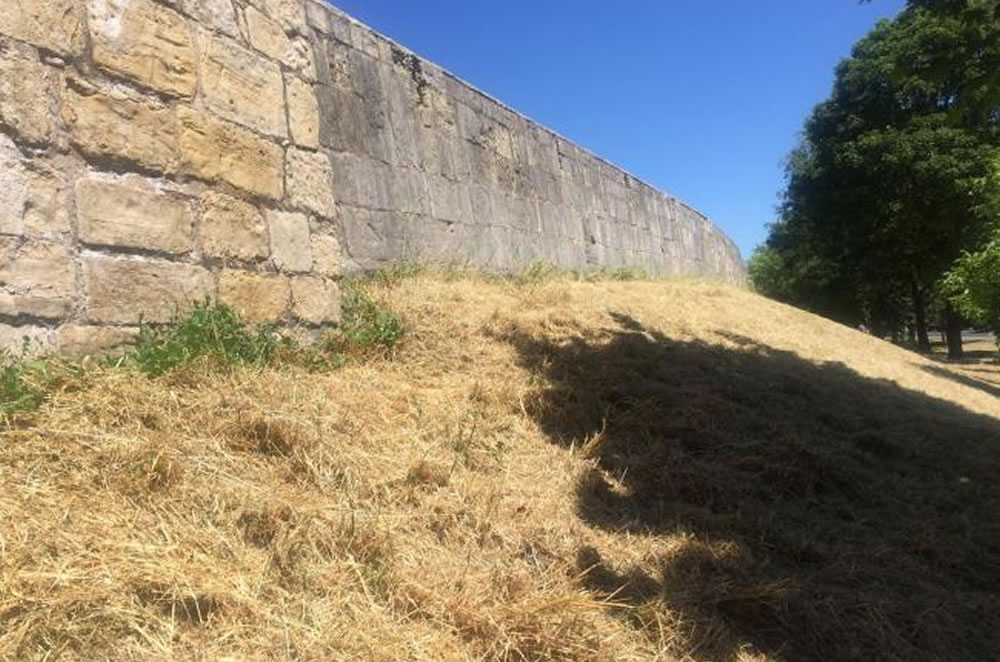 Do you remember the summer of 2018?
Dear Friends,
Do you remember the summer of 2018? It was hot. No rain fell for over a month. Ponds dried up and water butts ran empty. Lawns turned the colour of hay.
But something interesting happened: Archaeologists took to the sky. When the thirsty landscape was observed from above, fascinating discoveries could be made. Cropmarks appeared in otherwise featureless fields: distinct lines and patterns in green where there was more water or yellow where there was less.
The marks revealed what was hidden beneath the surface: walls and ditches, the contours of long-lost settlements and ancient sites. In Wales, a Roman villa was discovered. In Lancashire, the neat geometric design of a formal Victorian garden appeared in the lawn of a stately home! I checked, but no such luck at The Vicarage here.
We all hide some history under the surface. Past hurt, crumbled hopes and dreams, former glory. We are usually quite good at hiding it. But every so often we face a drought. It could be stress, illness, a bereavement, a divorce, a redundancy, you name it. In those times, whether we like it or not, our deep buried past comes back to the surface. Sometimes, painfully. Sometimes, for all to see. The cracks and cropmarks of life.
The Bible describes the return of God to his people as the return of rain after a drought: "I will pour water on the thirsty land, and streams on the dry ground; I will pour out my Spirit on your descendants and my blessing on your offspring."
I don't know what the weather will do this summer, but just in case, the Book of Common Prayer contains a prayer for rain: "Send us, we beseech Thee, in this our necessity, such moderate rain and showers, that we may receive the fruits of the earth to our comfort, and to Thy honour."
A prayer for many occasions? Jesus said: 'Let anyone who is thirsty come to me…'
Love and prayers