The Church gathers primarily for worship, to celebrate all that God is and all that God has done, to be drawn into the life of the Trinity: the Father, Son and Holy Spirit. We offer God songs and words of praise in psalms and hymns and spiritual songs.
Sunday Service Changes Due to COVID-19
From 28th March 2021 in-person services on a Sunday at 10.30am will re-commence at St Thomas's. All COVID-19 precautions must be observed including wearing face coverings and maintaining social distancing. For the moment, in-person services at St James's remain suspended but will be livestreamed on our Facebook page. Details can be found on the church calendar.
Sunday Services
You will receive a very warm welcome when you join our worship which takes many forms, both old and new. There are hymns and prayers to join in with, readings from the Bible and a sermon of about 10 minutes duration which connects up the Bible passages with everyday life.
A service of Holy Communion (said) is held every Sunday at 8.00am at St Thomas's, which is always in the traditional form.
The main Sunday services are held at St Thomas's and consist of a variety of different worships throughout the month. On the first Sunday of each month, at 10.30am, we hold either Morning Prayer, Cafe Church or Family Worship. Baptisms are normally held during one of these services. Parish Communion is held at 10am on the second and fourth Sundays and a special Family Eucharist (Communion is held at 10am on the third Sunday. If there is a fifth Sunday in the month then this is normally Morning Prayer.
All the services held at either 10am or 10.30am are in a modern form. Most of our services have hymns and there is a talk or sermon given by the Vicar or the Readers.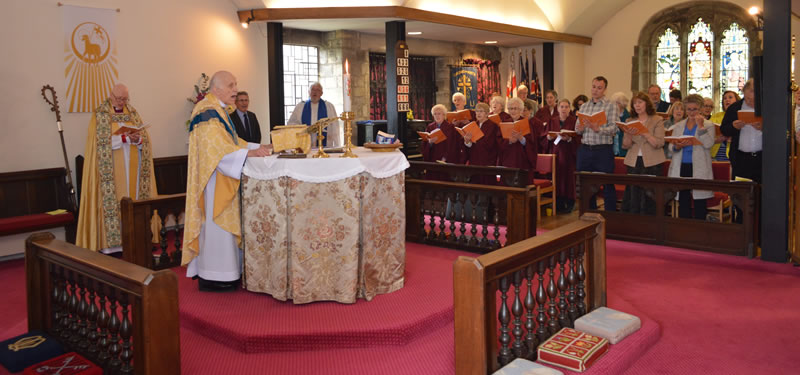 Sunday service at St Thomas's Church, Osbaldwick
At St James's, the service is usually on the 2nd Sunday at 4.00pm and varies in its form. It may be Evensong in the traditional Book of Common Prayer form or in the modern Common Worship form and sometimes there is a Service of the Word or Songs of Praise.
Mid-Week Services
Another aspect of our church life is working together with other churches in the area of Tang Hall - St Hilda's (Church of England), St Aelred's  (Roman Catholic) and the York Community Church.  We hold a weekly prayer group on Thursdays at 9am, going round the different churches, as well as united services and social events at various times of the year.  We call ourselves 'TOUCH' - Tang Hall and Osbaldwick United Churches.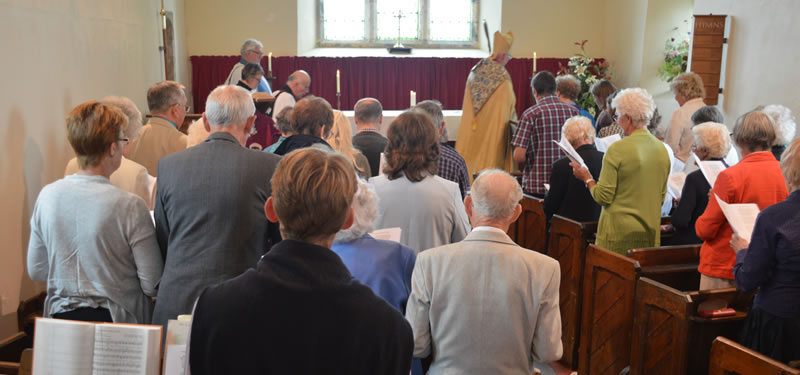 Special service at St James's Church, Murton
On the first Thursday of the month, the United Morning Prayer is held at St Thomas's, on the second at St Hilda's, third at St Aelred's, fourth at 'Cornerstone' and if there is a fifth Sunday in the month, at St James's. This form of worship depends on the church where it is held.
Whichever form of worhsip suits you, we look forward to welcoming you to one of our services. You will receive a very warm welcome.