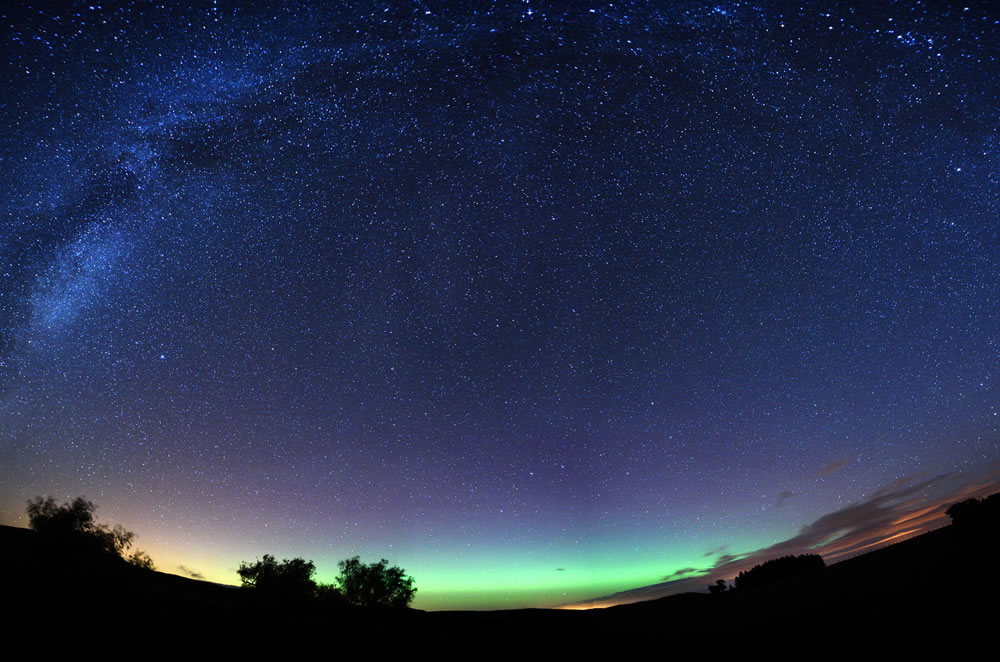 Are You Afraid of the Dark?
Dear Friends
Last month, the Yorkshire Dales and North York Moors national parks became designated Dark Sky Reserves – special places of low light pollution.
Are you afraid of the dark? A few years ago, the theologian Barbara Brown Taylor published a book entitled: Learning to walk in the Dark. She argued that many of us have lost sight of the spiritual value of darkness.
Think about it. We talk about heaven as the light at the end of the tunnel. We describe God as the light of the world. We speak about spiritual journeys as journeys of enlightenment. And when we feel down, we say we are in a dark place.
That's all well and good, Taylor argues, but perhaps we have lost sight of the many stories about God revealing himself precisely in the darkness. God meets Abraham in the darkness of the night and tells him that his offspring will be as countless as the stars in heaven. The great Jewish Exodus out of Egypt takes place at night. And what about Christmas? Shepherds keeping watch by night and wise men following a star. Taylor observes: 'New life starts in the dark, whether it is a seed in the ground, a baby in the womb or Jesus in the tomb. It starts in the dark.'
I find that an incredibly helpful insight. Perhaps it is time we became a bit less afraid of the dark. Knowing that even our deepest darkness might at the same time be the womb of new life. God is with us, as the Psalmist writes (Ps 139.11-12):
If I say, 'Surely the darkness shall cover me,
and the light around me become night',
even the darkness is not dark to you;
the night is as bright as the day,
for darkness is as light to you.

Love and prayers,