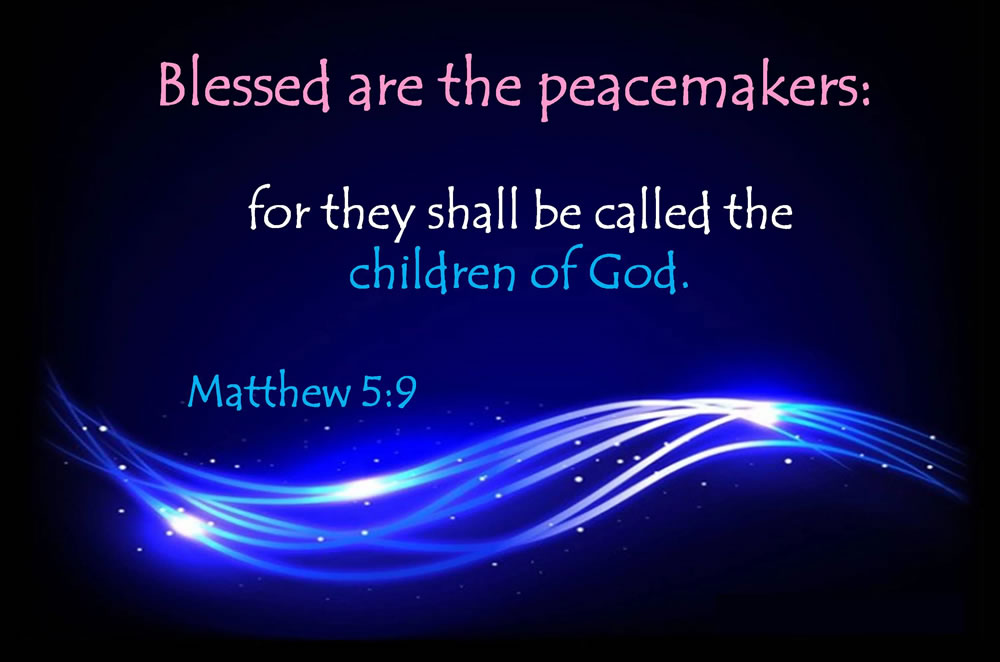 The Conflict for peace
Will there ever be a time when there is no conflict? I ask this question not only in a military sense but also in a political one. "Are we doomed to constantly repeat the scenario of conflict?"
The startling truth is that there has never been a year since WW2 without conflict somewhere in the world. This month we remember those 81 million or so people who have perished in conflict in two world wars and since. It doesn't seem things change very much and apparently never in the political arena, as recent scenes in Hong Kong and the shameful scenes of conflict in our own Parliament have shown.
Yet my response is – thank God, because what it tells me is that in every generation, where there is struggle in which the weak need champions, there are those "peacemakers" who won't look the other way until justice for all is done. The easiest thing to do is to seek an "easy" peace but this rarely endures and invariably is more painful for society in the long term.
Jesus said. "Blessed are the peacemakers for they shall be called the children of God". To be a peacemaker is a call to sacrifice and our supreme example is the Christ who died on a cross to bring God's peace to the world. That peace is worth our every effort not only in current theatres of war but in the everyday political society in which we live, especially now.
The Peace of the Lord be with you.