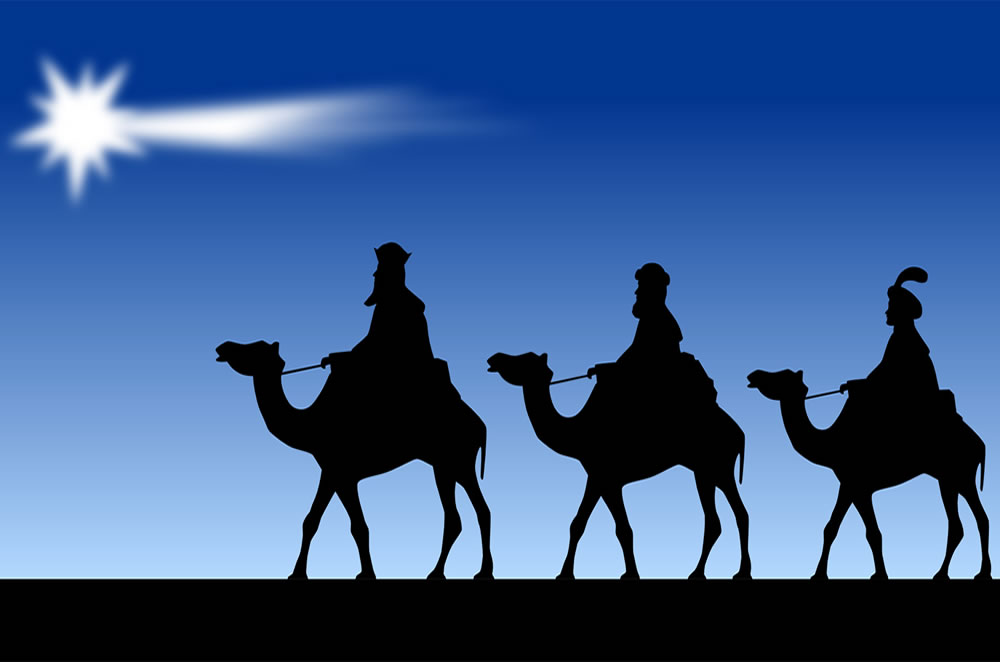 A New Kind of Magi
This month we celebrate the season of Epiphany; a revealing of the Son of God to the world. This was done, initially, by wise men that travelled to the birthplace of Christ and offered him gifts of Gold, Frankincense and Myrrh. In our nativity plays we normally have three kings.
Yet would you be surprised if I ventured the view that there may well have been more with a greater diversity of nationalities. One learned scholar has suggested that such was the interchange of knowledge in those far-off days that one of the Magi could well have been a Druid traveller from these very shores.
Be that as it may, this New Year, why don't we assume the mantle of the Magi and move towards Christ with new hopes and new dreams of travellers seeking to show forth the Son of God to our world? This is how it should be, because a society that cannot travel and renew itself is a society that will fail eventually.
Much of our time, as Christians, is spent looking backwards to the things that define our religion but it should not be so. We must travel our journeys into the future and dream our dreams. Jesus spent his life trying to change society into one which would care for the poor and needy and have dreams of a future where all would find their worth. But to find our worth Jesus pointed us to the future, not the past, and invites us to use our experiences of the past and step out boldly into the future that will be of God's design.
A Good New Year to you all and travel well.