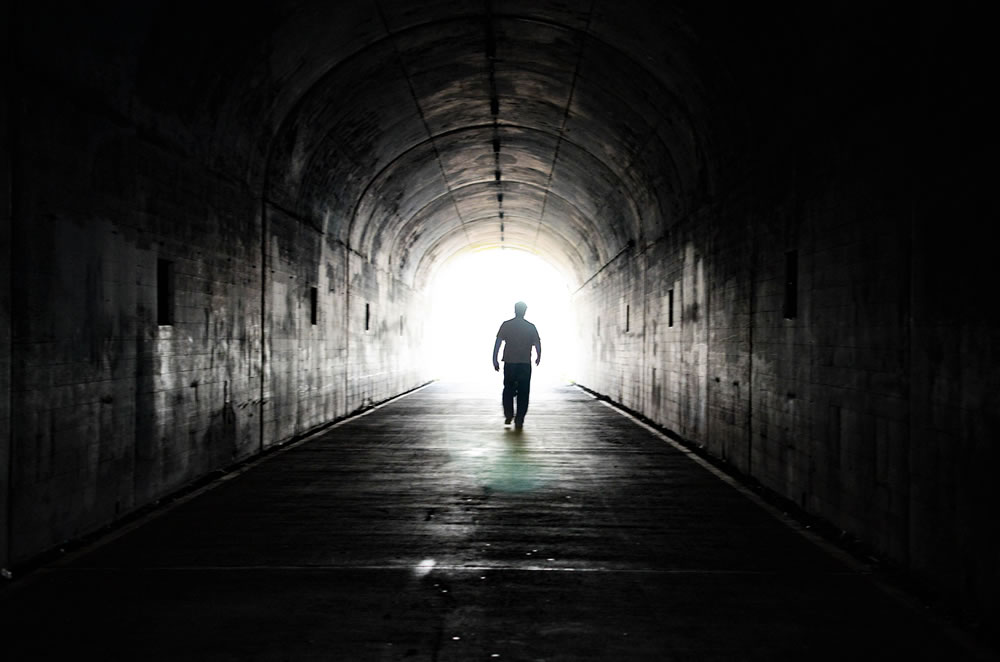 Light at the end of the tunnel?
Dear Friends,
No doubt it has been a great relief to many that restrictions have now been lifted so that we are able to see our loved ones once again and we have been able to resume some semblance of normal life.
In times of great joy, after suffering, I have been heard to say "Praise the Lord!" And there have been times recently when I have really wondered what there has been to praise the Lord for, but then I remember the wonderful passage in Isaiah and also Matthew's Gospel which says "the people who walked in darkness have seen a great light". It is often used during Advent, but I think it is particularly appropriate at this time.
For we have been in darkness, wondering what will happen next - but now there is light at the end of the tunnel. We have seen much light and hope throughout the last year, in the way that people have come together and the kindness that has been shared and shown to one another in so many different ways.
I saw a cartoon at the beginning of the first lockdown which showed God on one side and the Devil on the other. The Devil said to God that he would close all the churches, but God replied saying that was okay as he would go into everyone's home instead. And how true this has been? Whilst churches have indeed been locked down, services have been conducted online via Zoom, Facebook and even You Tube. Many churches have flourished from this and at St Thomas's and St James's Churches we aim to continue to livestream at least one service a month. For those who don't have that sort of technology, the Archbishop of Canterbury has provided a free "Daily Hope telephone line" 0800 804 8044.
Hope has been emerging, like the early shoots in spring. We were blessed by our summer events on Osbaldwick Village Green, in both Dr Letham's and Professor and Mrs Waddington's gardens, the Coffee Drop In has returned and more recently we had our annual Fish 'n Chip Supper.
We have felt like a community once again, seeing old, familiar and even some new faces, dodging between clouds and rain, enjoying fellowship and food, and simply just being together again.
As we return to a new and changed world I hope that we can do this together compassionately and creatively, adapting to perhaps some new ways and challenges as we go along. We may still have a distance to go, but we can do it together knowing that there is always light and hope, even though sometimes we may have to look a little harder than usual to find it.
Blessings and peace to you all