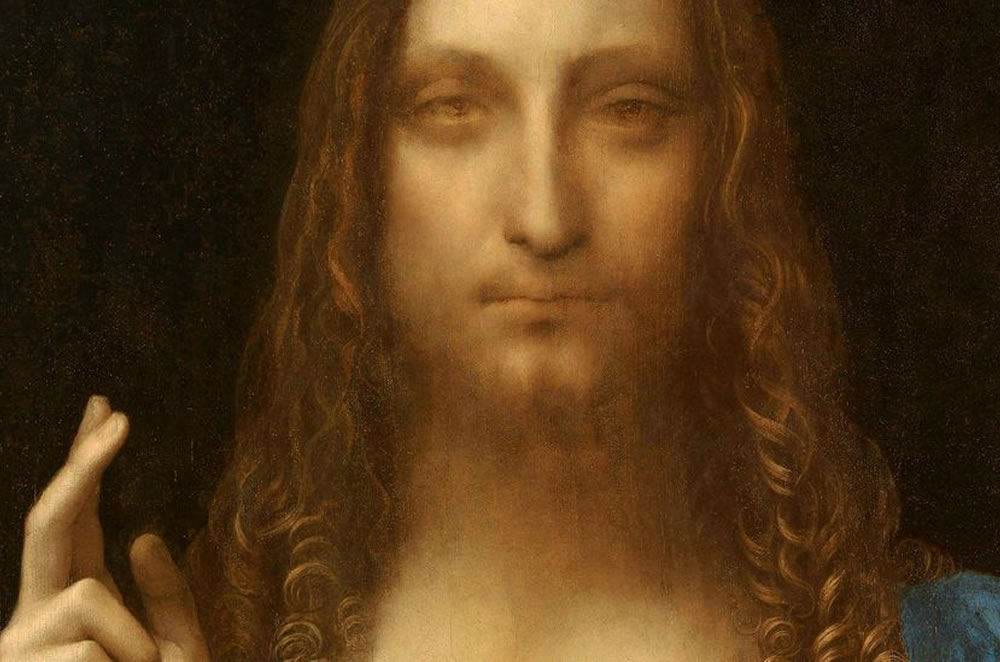 Christmas Shopping!
Dear friends,
Have you done your Christmas shopping yet? Spare a thought for the anonymous buyer of the world's most expensive painting. Shortly before Christmas 2017 he or she spent $450,000,000 on Leonardo Da Vinci's 'Salvator Mundi'. Fast-forward four years, and it is now deemed not to be painted by Leonardo. Ouch!
Somewhat ironically, the painting depicts the man who once told this story: "A certain rich man's land produced a bountiful crop. He said to himself, 'What will I do? I have no place to store my harvest!' Then he thought, 'Here's what I'll do. I'll tear down my barns and build bigger ones. I'll say to myself, 'You have stored up plenty of goods, enough for years. Take it easy! Eat, drink, and enjoy yourself'.' But God said to him, 'You fool, tonight you will die. Now who will get the things you have prepared for yourself?' This is the way it will be for those who hoard things for themselves and aren't rich toward God." (Luke 2.16-21)
Don't get me wrong, money is useful. The familiar saying 'money is the root of all evil' is a misquotation of the words of St Paul: 'The love of money is the root of all kinds of evil' (1 Tim 6:10). Greed, and a false sense of entitlement ('I worked for this – I deserve it – so I don't have to share this – or pay tax over it') are a far bigger problem.
'But I am not rich', you may think. You may be right, but collectively we can't escape the fact that Osbaldwick and Murton are among the 20% least deprived parishes in the country (2019 Index of Multiple Deprivation govern-ment data). With great prosperity comes great responsibility.
Christmas is around the corner. The birth of the Saviour of the world is celebrated. Much money will be spent – too much, perhaps. If you could spare a few pounds, or a few million(!), then please donate it to a charity which seeks to do the will of the Salvator Mundi in our world today, rather than hang him on a wall.
Love and prayers